I did not think it was possible for a single person to be so hungover.
Well fuck.
ChiTown
Well, it's a start, SUKKAS. Attention all MD/DO schools: This is a perfect example of the proper formatting and content for any and all mail you are to send to Mr. David Tran. If yours does not match this template, you may throw that one away and try again. Please and thank you.
Florida
First interview for medical school in a few hours. I feel like I should be more worried, more nervous, more anxious. Maybe it'll hit me sometime in the next three and a half hours, but until then All I want is to go to The Wizarding World of Harry Potter.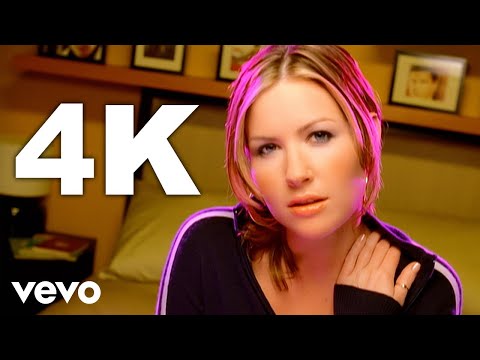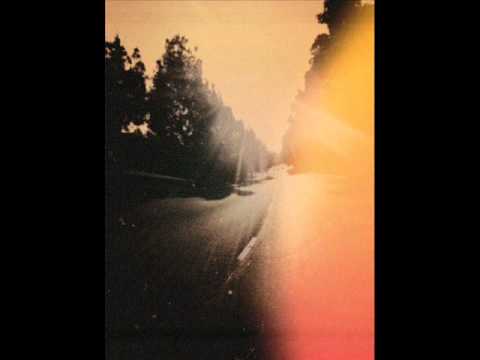 Found out a few things just now:
Among many, many other things, One: My mom thinks we have irreconcilable differences and that we should severe all ties and cut communication. That was surprisingly sad to hear. Two: My mom said (more than once?) that her biggest mistake was bringing me into this world. That, too, was surprisingly sad to hear. Now I'm sitting here breathing through my mouth because I can't breathe...
Dan left for med school in the Caribbean today. First time hes been out of the house/Davis for an extended period of time in ever. Feels weird man.
Hi!
I am entirely too fucked up. 4ish (?) shots of 151 and a bowl to cap it off spells David fucked up, standing in his bathtub smoking another bowl and posting on tumblr. Fun night! EDIT (3:05 AM): I am now sitting in my tub. Standing was too tiresome.
New York Medical College is requesting a secondary application from me. David Tran, Return from whence you came!
Where is my mind?
Hello, Passion Pit! Passion Pit - I'll Be Alright Also, the video makes me feel strange.
How long has it been? Shall we get into it again?
I won't waste your time with my revelation. Helloooooooooooooooooooooooo grumblrr. Guess who's back, back again. Davies (Davys? Dayvies? I dunno.) back, tell a friend.  Two quick things for now, and I swear, I'll update you more often. One, I got a 34 on the MCAT. After getting kicked out. Suck on that, parents. Although, my mom kept asking me what I got, and after I told...
Just under 13 hours until the biggest test of my life. I'm so terribly fucked. Also, I got kicked out of my house, but more on that later. Possibly while fucked up tonight. 
Last night I achieved the ever elusive black out. I guess I was punching walls all night, because my knuckles really hurt, and my suspicions were confirmed by a friend. Woke up still drunk and got breakfast. Then re-passed out. Recovery took nearly all day, then some hoopz and GLOW BOWLING. We got there and had to wait almost an hour, but literally as soon as we got our shoes strapped on, the...
Smelly people really bum me out. Especially in fitting rooms. When I have to go in after them. An enclosed space with little to no ventilation or air flow? Not ideal. When I do encounter this way-too-common scenario, I actually make it a point to look into the mirror and make an ugly face, just so at least someone can see the look of disgust the smell is causing (the fact that it's actually...
Finals are the worst. So close to done. So little sleep. I can barely think right now, which doesn't bode well for the final I have in an hour and a half. Or for the one I just took, for that matter. I hope you all are having better luck than I am! 
I'm sorry.
I've been cheating on you, grumblrr. mydrunkdiary.tumblr.com One for specifically drunk posts. They'll be more substantial/less trivial at some point, I swear. Maybe. 
Mmmmmmm, It has been a long while, But god damnit, Safeway Soup, you are still the best soup in town. Kinda crazy, if you think about it. A grocery store's soup being better than the rest of the soup in all the land? Preposterous.  But true. Peace. 
I should really probably change/disable my speed dial. I can't remember the last time I used speed dial intentionally. 
Today, I declined offers of both alcohol and cigarettes. I'm unstoppable.
With the introduction of scotch tape and a rubber band to preserve its structural integrity, my phone has now achieved previously unimaginable realms of piece-of-shittiness. 
Somehow, the past six hours just disappeared into oblivion. And I still have nothing written down for these research papers. I now have three hours to complete them. Game time. 
1 tag
Over the past week, my dad has cancelled the TV, and then the internet at my house. To be more specific, he cancelled the internet to all but his computer. How am I going to live?? 
1 tag
Every single pair of headphones (earbuds?) I own now officially only has one ear. One side has fallen off of each and every pair. /firstworldproblems
2 tags
3 tags
The Shins were real good. (If you were at the show and you heard someone yelling "I love you, James Mercer!" after every song or "Stand up for The Shins, motherfuckers!" that may have been me. Oops.) I'm drunk and trying to study for my upper division neurobiology midterm tomorrow.  This is shitty. 
1 tag
How did I forget to sleep?
4 tags
This week's schedule: Today (4/17): Bon Iver. Check. Wednesday (4/18): CHILDISH GAMBINO W/ SHEREEN. Thursday (4/19): RAWartists Sacramento Showcase. Saturday (4/21): Picnic Day. Monday (4/23): The Shins! Come at me, World.
EDIT: Day drunk then working out, not better. Ughhhhhhhhhhhhh.
On second thought, Fuck nap time, day drunk is better. 
Also, made an unexpected/unannounced trip home today. My dad was there with some lady on the couch. He got all flustered and kept asking why/how I was home. Well played, asshole. 
2 tags
That I'm literally too poor to buy a pack of smokes may be a sign that I should put it on hiatus for a while.
Today was the first time in three weeks that I was not sore all over. To remedy the sitution, I went to the gym for four hours. I can no longer feel my arms, shoulders, or chest. And kickboxing at 8AM tomorrow. Soon enough, it'll hurt so good again.
10 shots last night 4 miles walking 0 hours of sleep 2nd day of school Let's do this.
Sailor Jerry, you are a mean son of a bitch.
Cutting back drinking. It's not so much a health reason (read:not at all a health reason) as much as a "I really need to stop being such a lardass, this is getting out of control" reason. On that note, I went to the gym for three hours today. Then the undie run. And got my mental workout by writing 2000 words in two hours. Feels good man. I have to enjoy this feeling right...
Today I gave a piece of gum to my friend. She ripped it in half and put the rest back. The end.
Hiccups while smoking a cigarette = tough times.
My eyeballs hurt terribly. On the brink of delirium, I feel like I'm not even in my body anymore. Is this real life? But carry on, I must. Back to work.